Fairway Independent Mortgage Corporation NMLS# 2289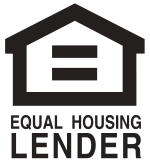 Buy A Home
Buying a home is one of the biggest financial decisions a person can make and it is important to trust a Mortgage Planner to help you with the process.
Mortgage Planners at Fairway Independent Mortgage Corporation take the time to listen to your overall financial goals and dreams of homeownership, and then work with you to put together the best loan program for you.
We offer a variety of loan programs for our customers at competitive rates including:
Fixed rate

Rural Development (USDA)

Investment property
Not only are we committed to truly listening to your needs, we will also communicate at every step of the process, answering all questions you may have and making you feel very comfortable in your decisions.
About
Speed. Service. Satisfaction. That's the Fairway way. At Fairway, customer service is a way of life. It's Aaron's job to take care of you better than anyone else.
Aaron's career began in 1998 working as a Loan Officer while still in college at UNT in Denton, Texas. A few years later he was promoted to Sr. Loan Officer, working primarily with home builders. After several years of invaluable experience, Aaron was promoted to a management role as a Vice President / Production Manager. For over six years, he managed a profitable branch which consistently closed over 30 million in annual volume.
In April of 2011, Aaron began working as a net branch owner to expand his retail loan business, working primarily with Realtors and helping past clients refinance their homes. In 2014, Aaron moved to Fairway Independent Mortgage Corporation. Aaron's experience with Conventional, FHA, VA, USDA and Jumbo loans allows him to guide clients through the process in a smooth and professional manner. He considers it an honor to assist our veterans and active duty military personnel, and has extensive knowledge of VA home loan options. First-time and seasoned mortgage applicants can rely on Aaron's integrity and ingenuity for a custom-tailored, smooth mortgage transaction. Aaron is devoted to making the home-buying process a stress-free and pleasant experience.
At Fairway Independent Mortgage Corporation, you will discover an atmosphere of enthusiasm, a spirit of dedication, and a great desire to build quality relationships. Aaron is so proud to work with an organization that cares about helping families as much as he does.
Loan Programs
I make simple promises about how Fairway and I will guide you through the loan process:
1. I will take the best possible care of you.

2. I will look at your overall financial picture and talk to you about your goals for the future to find the loan that is right for you.

3. I will explain everything and answer all the questions you may have.

4. I will stay in constant communication with you throughout the process.

5. I will make you very glad that you chose Fairway.
There are many loans and programs that might be best for you. When we meet and talk about your financial objectives, we will determine which program is best suited for your needs. I will explain lending in the simplest terms and show you various scenarios and how they may benefit you.